For more info and requests
Crotone and its territory
A unique land between sea and mountains, with delightful hills kissed by the sun...
The city of Crotone is the capital of Magna Graecia. Here, thanks to the Pythagorean School, the words math, philosopher, cosmos, and esoteric were coined. Modern medical science and motor science were born in Crotone: the scientific rationalism. Its province and the entire region, the first Italy (2000 B.C.), are a mother territory of civilization and of the development of the whole humanity.
Enogastronomy, villages, archaeological sites, nature... Crotone and Calabria await you to get excited and make you live the experience of your trip.
The national airport of Crotone is only 10 minutes away, with daily flights for various national and international routes as well as offering charter flights and private aircraft. While in an hour and a half you can reach the international airport of Lamezia Terme.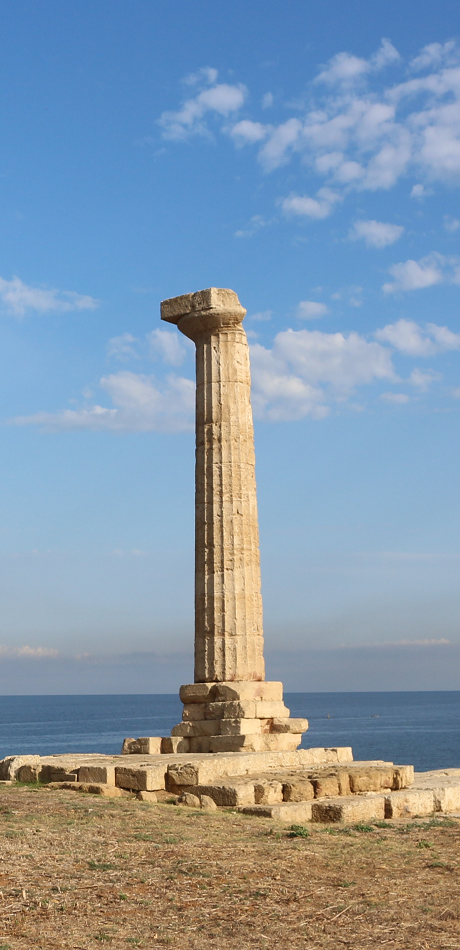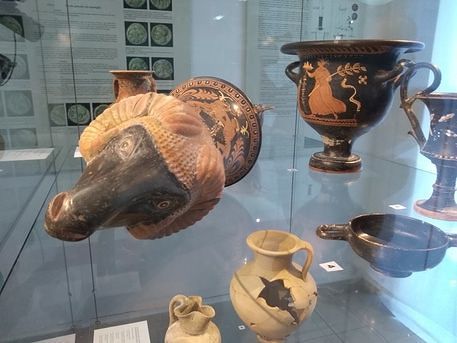 The Province of Crotone, territory rich in passion, lights and colours, is an immense layer of ancient historical and cultural memories together with wonderful natural sceneries and eno-gastronomical traditions. The provincial landscape is one of the most variegated in the world according to the geographic position. Here has developed human civilization. Sea and hills, forests and mountains, countries and archaeological sites, are alternated in short distances.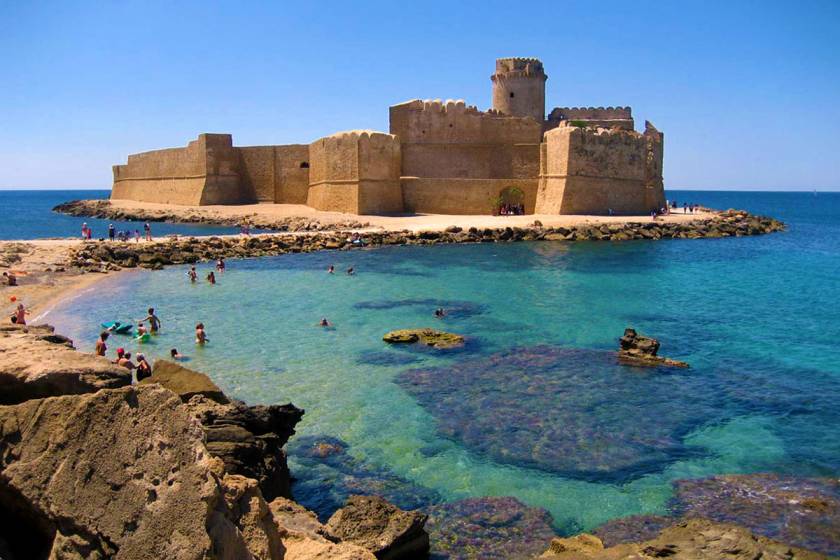 The coastline of Crotone is home to the largest protected area in Europe. There are many kilometers of fantastic beaches of different types: red, white, gray, gold. The seabed is gorgeous and there are also many shipwrecks and archaeological finds. The sea is perfect for sailing regattas and sporting events. Every year there are stages of national and international championships.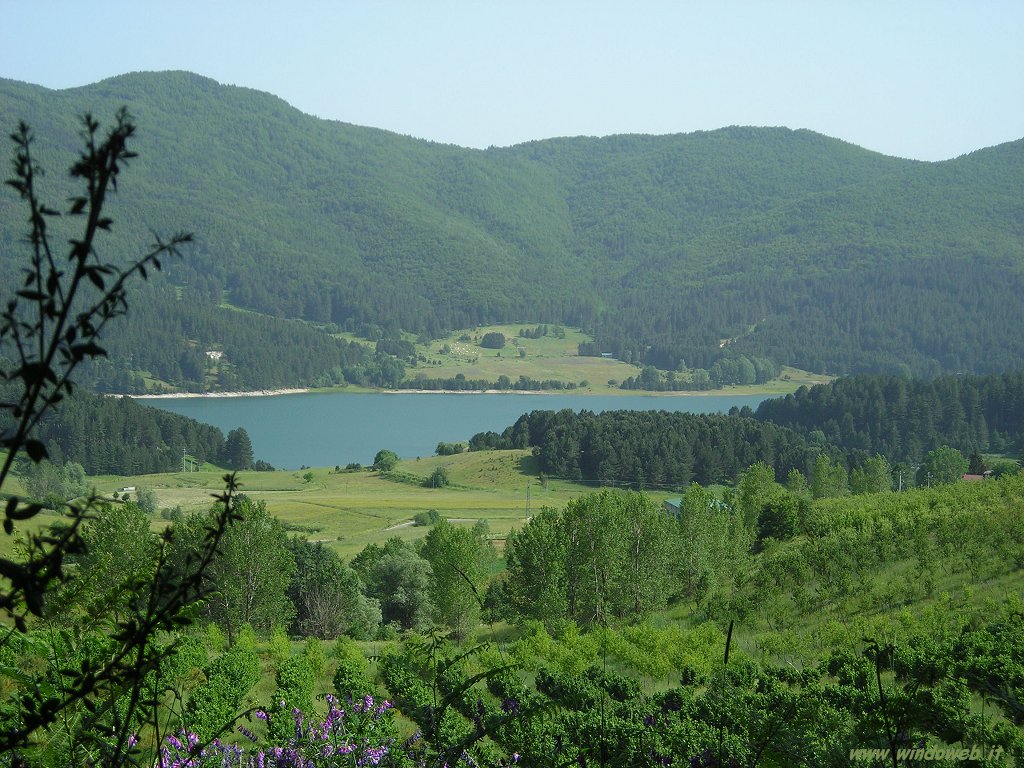 Calabria is one of the most wooded region of Italy. There are endless forests and mountains and is home to three national parks: Sila, Pollino and Aspromonte. The port of Crotone is very close to the renowned Sila, who can be reached in thirty minutes by car. There are many ski resorts and tourist facilities. In addition, the Sila was declared the area with the cleanest air in Europe.
A large port ready to welcome you and support the development of the maritime industry in the Mediterranean Sea